Socially Responsible Investing (ESG) – November 2020 Update
Posted on November 13, 2020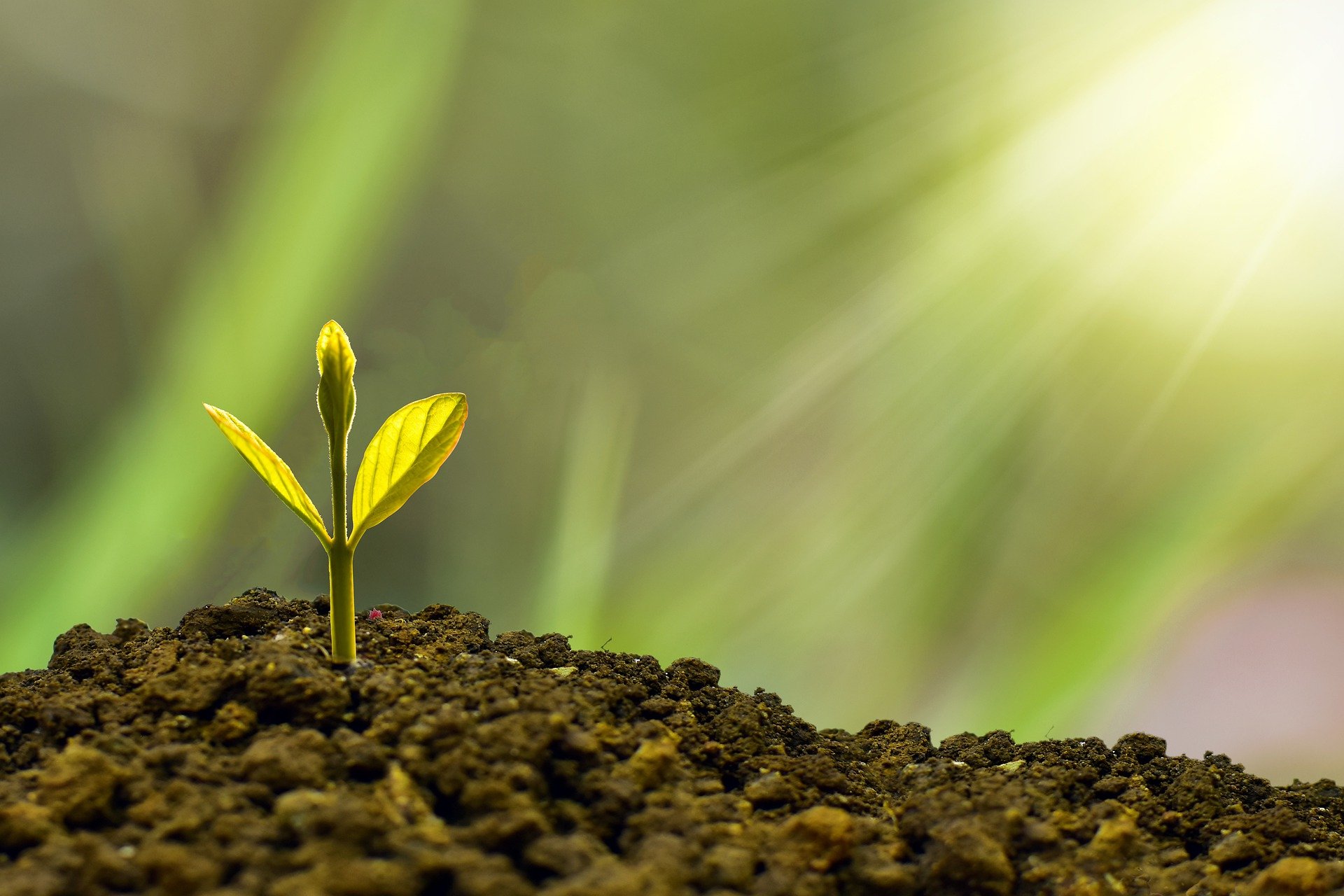 Four of the six SRI portfolios outperformed their standard counterparts among those with a two-year performance history, despite higher fund fees for SRI options
The two cases where the standard portfolio outperformed—Ellevest and TD Ameritrade—were only by a small margin
SRI Performance
SRI, or environmental, social, and governance investing (ESG), has been a hot trend in the investing world. Backend Benchmarking started opening SRI portfolios with the same equity-fixed income mix as our other portfolios at each provider to gauge how SRI portfolios compare to the standard option. We track both standard and SRI portfolios at the following eight providers: Betterment, E*Trade, Ellevest, Merrill Edge, Morgan Stanley, TD Ameritrade, TIAA, and Wealthsimple.
For the six pairs of portfolios that we have 2-year performance data on, the SRI portfolios have shown promising results, with four of the six SRI portfolios outperforming their standard counterparts relative to the Normalized Benchmark and on an absolute basis.
Additionally, all six of these SRI portfolios outperformed their standard counterparts for equity performance. The two cases where the standard portfolio outperformed—Ellevest and TD Ameritrade—were only by a small margin, whereas there were a few examples in which SRI significantly outperformed the standard. The two most notable examples were Morgan Stanley and Wealthsimple.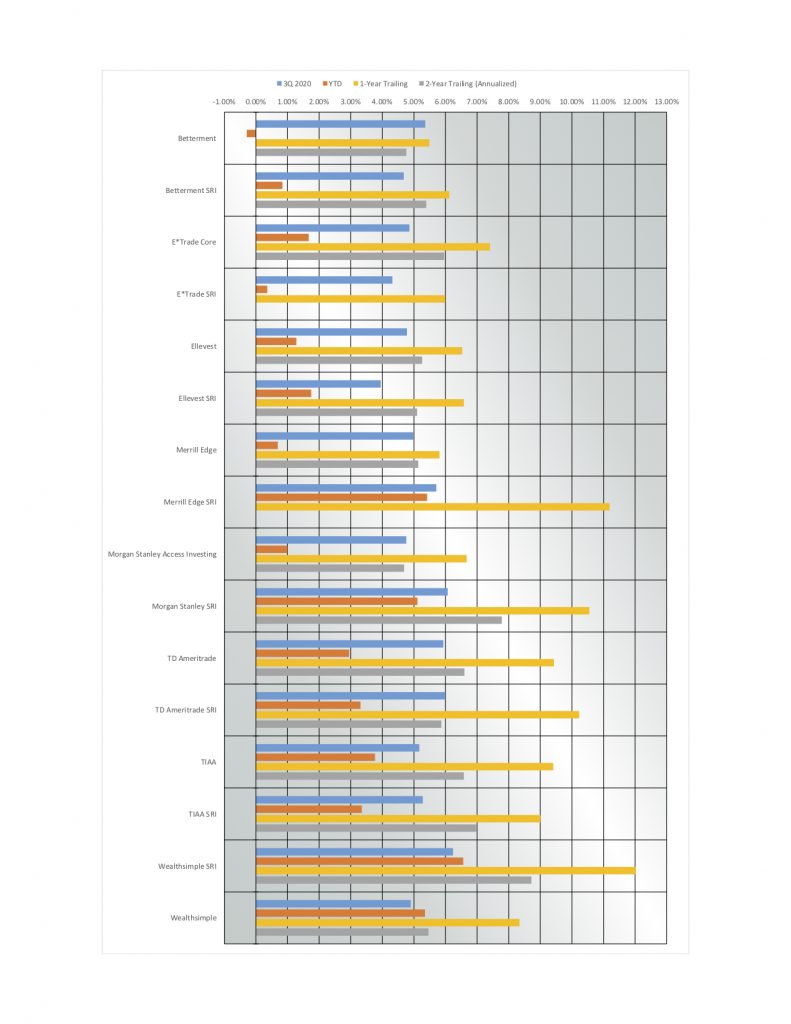 When looking more closely at Wealthsimple, the standard portfolio has minimum volatility funds that are tilted towards value. The SRI option is more neutral weight. Thus, the reason for its outperformance is that it is not tilted towards value stocks, which have underperformed growth.
The story with Morgan Stanley is similar but not entirely the same. The standard option does have a slight value tilt. It also has a much lower domestic allocation during a period when U.S. markets have outperformed foreign ones.
Performance
Tagged
Betterment
,
Ellevest
,
ESG
,
Merrill Edge
,
Morgan Stanley
,
SRI
,
TD Ameritrade
,
TIAA
,
Wealthsimple