Titan Invest November Review 2020
Posted on November 4, 2020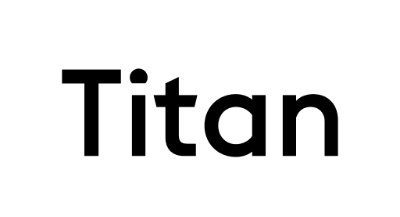 Overview
Titan Invest is one of the most unique robo-advice accounts we track at Backend Benchmarking. Titan has over 100mm in its flagship portfolio and it launched in early 2018, making it one of the newest players in the robo-advice industry. Titan's goal is to make the benefits of a hedge fund accessible to the general public by using modern robo-advisor technology.
When looking at its investment strategy, Titan invests in an all-equity portfolio concentrated in 20-30 individual stocks designed to beat the market, a proposition opposite of the diversified, index-based robo advisors that we have grown accustomed to. Its stock-selection process involves screening for the most commonly owned stocks at top hedge-funds and then conducting bottom-up research on those securities. In contrast to how most robo-advisors manage risk by allocating part of the portfolio to fixed income, Titan uses a "personalized-hedge"; Titan shorts the market in a proportion to fit a client's risk tolerance. We noticed this risk-management tool in full effect during the COVID-19 sell-off. Read more about that here.
Titan has not offered any sort of financial planning at this point. Instead, it aims for a strategy focused on investment returns and relative outperformance. In terms of fees, its flagship strategy charges 1% which contrasts with typical hedge funds that charge a 2% management fee and another 20% in performance fees. This management fee is low when compared to traditional hedge funds, but on the high end when compared to other robo advisors. However, given that Titan is focused on investing directly in individual securities, there are minimal underlying-fund fees. Titan offers a zero-minimum initial investment, making it accessible to all investors. And if compared with a traditional hedge fund, the strategy is highly liquid with no lock-up periods.
All in all, Titan offers one of the most unique strategies we monitor. They are one of the only accounts we hold that is 100% equities and the only account that uses a short to manage risk. Also, they are one of the few that does not rely on ETFs and, even more fundamentally, does not emphasize diversification as a primary feature. We will see how this approach performs and garners interest in the years to come. We will be monitoring it closely in our quarterly Robo Report.
Pros:
A unique strategy for those looking for alpha in a robo-advice platform
A unique risk-management style of personalized hedging
Competitively priced when compared to hedge fund alternatives
No minimum initial investment
Cons:
No financial planning or access to advisors
Actively managed by a fairly young CIO and investment team
Platform Facts:
Returns Summary: (as of 09/30/2020)
Additional Returns: (as of 09/30/2020)
*The Normalized Benchmark is a method of comparing each account against a comparable asset allocation. Details can be found here.
Digital Advice Review
Please note that Titan is not a financial planner, nor is it serving a financial advisor in the traditional sense. Unlike the majority of the other robos, Titan is an asset manager that should be judged differently. With that said, we have maintained our system of review for consistency. If one is in need of financial advice and planning, please complement Titan with an outside resource or choose a different robo advisor.
Access to Advisors (0/5)
Titan is not designed to be a financial planner and does not have access to advisors. Titan does not score points for access to access to advisors, but this is in-line with their value proposition.
Financial Planning (0/5)
Similar to the Access to Advisors category, Titan does not try to compete in Financial Planning. There is no financial planning software currently integrated with Titan, so if you are looking to model your goals this is not the provider for you. This service may fit nicely with access to a financial advisor outside of your relationship with Titan.
Features and Customer Experience


(2/5)
Titan Invest supports individual accounts, IRAs, and Roth IRAs. Titan does an excellent job providing information and updates on market conditions and the investment strategy. The CIO Clay Gardner can be found sharing updates to the strategy in video form. Lastly, their daily market commentary email provides "three things to know" which is popular amongst those following Titan's research.
Titan lacks some of the traditional features that we include in our review, such as tax-loss harvesting, asset location, and concentrated positions management. Additionally, Titan lacks customer experience features that include the ability to chat and account aggregation software to manage one's holistic picture.
Transparency and Conflicts




(3.5/5)
Titan's performance and track record are clearly available on the website. Also, the investment strategy is clearly outlined and accessible to all new investors. Titan also scores points in this category for avoiding any use of proprietary funds in their investment manager. Titan would score closer to the full points if they offered an easy way to compare one's account to a standard benchmark.
Costs


(2/5)
Management Fees
Fund Fees
Total Cost
Titan Invest
($10,000 account)
$100
$0
$100
Titan charges a 1% management fee which is on the high end for a robo advisor, but low if compared to a hedge fund. Hedge funds often cost around 2% in management fees and an additional 20% in performance fees. Still, as we compare Titan to a robo, it is on the pricier end. Titan does benefit for minimal underlying fund fees as Titan primarily invests in individual stocks.
Profiles
Tagged
AUM
,
Fees
,
Minimum
,
Performance
,
Robo Rev
,
Titan