2021: Which Robo Advisors Performed the Best Over the Long-Term?
Posted on July 15, 2021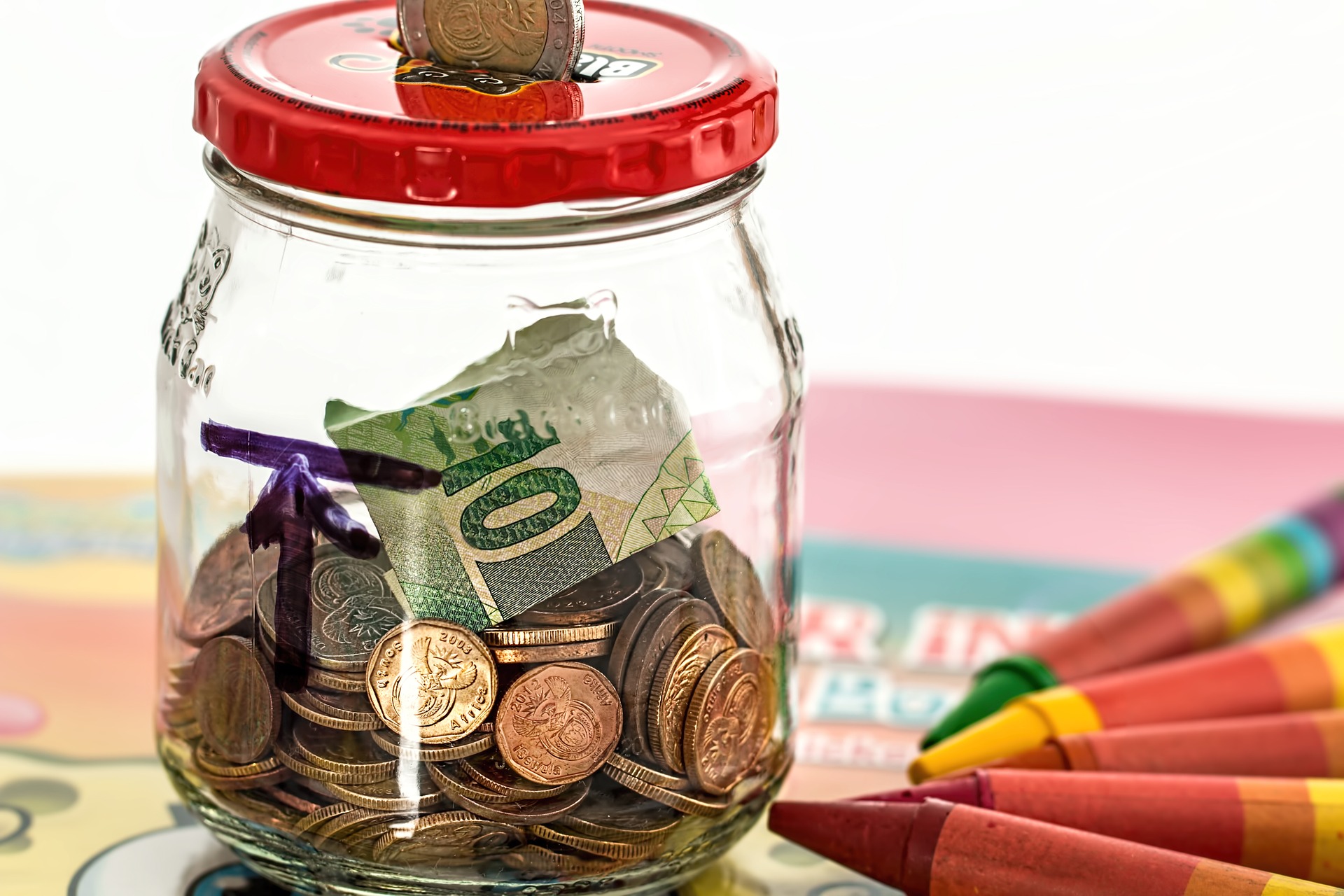 3-Year Equity Returns: Zacks and Wells Fargo Rely on Domestics, Small-Caps
Over the 3-year period, Zacks Advantage and Wells Fargo's Intuitive Investor were the best equity performers with annual returns of 14.02% and 13.99%, respectively. During this period, the Russell 3000 Index returned over 17% annualized and the MSCI Foreign Developed and Emerging Indices both returned between 6 and 7% annualized. Zacks and Wells Fargo outperformed the other robos by holding a larger percentage of their equities in domestic stocks than international stocks. Zacks ended the quarter with 83% domestic exposure as a percentage of equities.

Another common factor was that both Zacks and Wells Fargo have more mid- and small-cap exposure than many other robos. Zacks achieves this by specifically holding the S&P mid- and small-cap funds and Wells Fargo relies on the Vanguard Extended Market ETF. While small and mid-cap holdings generally underperformed large-cap stocks over the 3-year period, the fantastic run in small caps during the fourth quarter of last year and the first quarter of this year has boosted performance.
Morgan Stanley ESG in the Driver's Seat
Morgan Stanley also claimed a top performance spot over the 3-year time period. Its SRI portfolio was the top performer relative to the Normalized Benchmark over this time. It is one of the few SRI portfolios whose entire equity holdings are invested in SRI-themed funds.
SigFig Remains Top 5-Year Performer
SigFig maintained its top spot for 4-year and 5-year performance for both total portfolio and equity performance. Over the 5-year period, SigFig's portfolio returned 10.38% annually and its equities returned 14.17% annually.
SigFig has benefitted from a straightforward approach. The majority of its equities are held in total U.S. stock market ETFs. These ETFs are composed mainly of large caps, which have outperformed mid and small caps, and entirely of domestic equities, which have widely outperformed foreign ones over the past five years. SigFig has also made good choices within its international holdings, having more emerging markets than developed as a percentage of its international exposure. Lastly, its fixed income is heavily investment-grade, with allocations to TIPS and high-quality domestic corporate bonds. These two areas of fixed income have performed well, especially over the past year, and made SigFig the second-best fixed-income performer over the 5-year trailing period.

Filling out the 5-year total portfolio spots are Axos Invest and Vanguard P.A.S., which placed second and third, respectively. Vanguard, true to form, keeps its strategy simple and utilizes only two equity funds—a total U.S. market fund and total international market fund—and three municipal fixed-income funds. This strategy, though simple, has returned 9.54% annually over the past five years.
Schwab remains the top fixed-income performer. Unlike Vanguard, which holds only municipal bonds, Schwab holds a broad mix of fixed income, including mid-duration TIPS, emerging market bonds, municipals, and high-yield corporates. Over the last five years, emerging market bonds and corporate bonds did better when markets were calmer and riskier debt was under less duress. Mid-duration TIPS, on the other hand, have done well in the second half of 2020 as investors shifted into ination-protecting assets.
For more information, please download the Robo Report.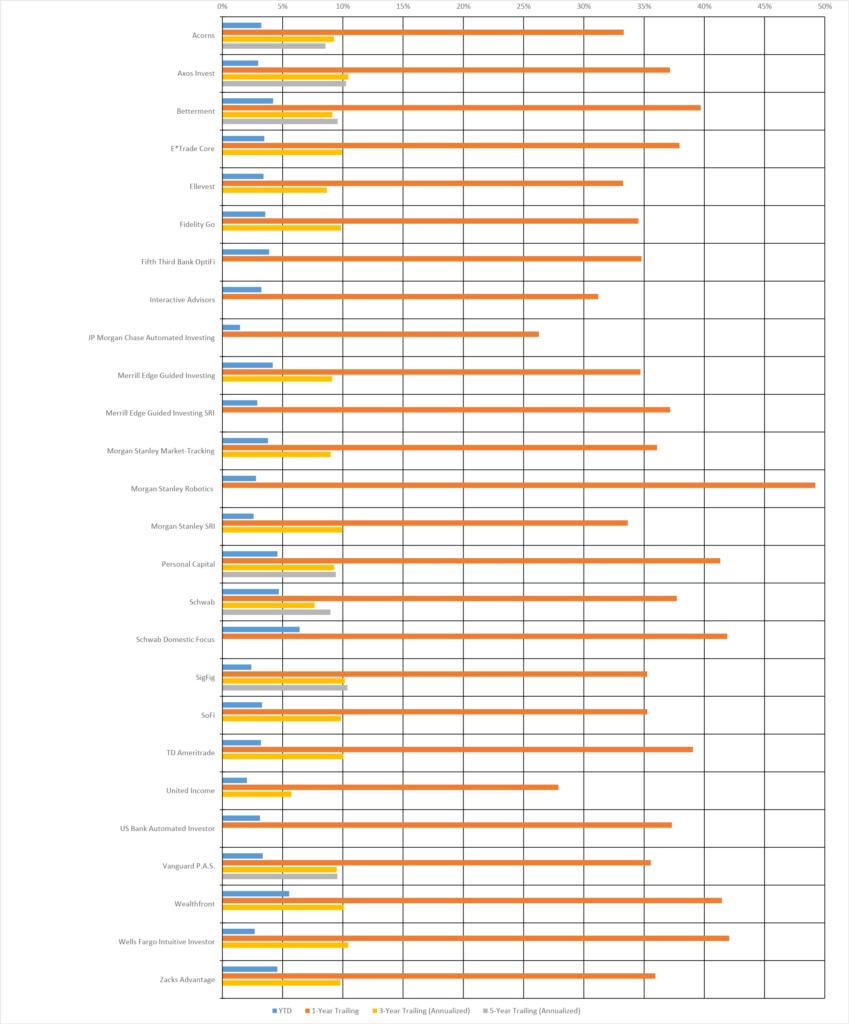 Performance
Tagged
Morgan Stanley
,
Performance
,
SigFig
,
Wells Fargo
,
Zacks Advantage