Acorns Robo Advisor Review & Performance August 2021
Posted on August 18, 2021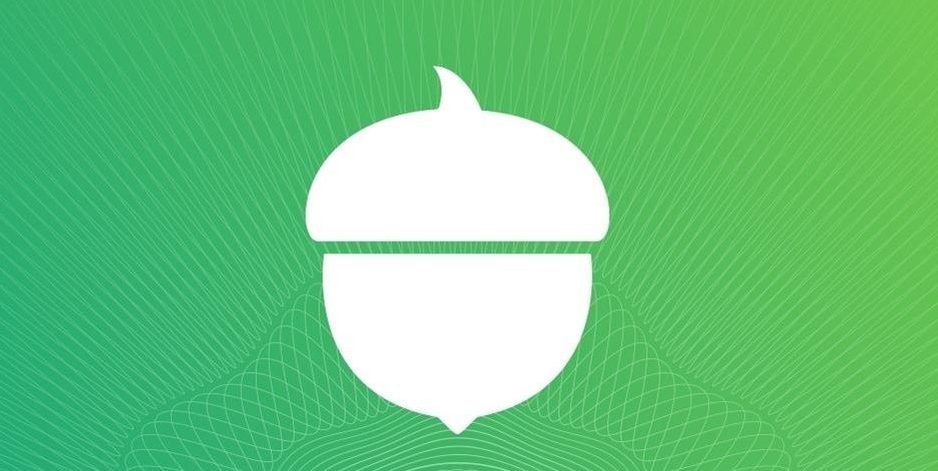 With over four million users, Acorns is the preeminent micro-investing platform that combines saving and investing in one user-friendly application. As opposed to the traditional financial advice industry, Acorns is designed for customers that are just beginning their financial lives.
The app's rise to popularity was in part due to its pioneering of the round-up feature, by which users round-up their expenses to the nearest dollar and transfer the proceeds to an investment account.
Leveraging fractional share trading technology allows even the smallest investors to have a diversified basket of low-cost ETFs at any account size. Acorns will also implement a smart-dividend reinvestment strategy by using fractional shares to automatically invest dividends into any part of its portfolio with precision.
Pros:
Round-ups make it easy to contribute to an investment account
Found Money can make everyday purchases fuel the investment portfolio
Simple and easy-to-use interface
Fractional shares
Cons:
The $3/mo Personal Plan is expensive at low investable assets
No access to advisors
Limited digital planning tools
Returns Summary: (as of 06/30/21)
*The Normalized Benchmark is a method of comparing each account against a comparable asset allocation. Details can be found here.
Platform Facts: (as of 06/30/21)
Advanced Robo Report® Data: (as of 06/30/21)
Online Portal:
Within its online portal, Acorns offers a clean look into a user's account. This includes all of the typical components, including performance history, transaction history, and educational content. One of the best features of the site is the "Your Potential" tool. By adjusting the weekly recurring amount, turning on the "round-ups" feature, or just looking at a current snapshot of an account, the investor can see the power of compounding fueled by incremental changes to their lifestyle.
Found Money:
One of its unique features is called Found Money, which connects a user's Acorns account with promotions. Companies like eBay, Walmart, and Macy's are some of the participants that will contribute a percentage of a customer's spending, at that vendor, to their Acorns investment account when using an Acorns-linked card. In combination with the round-up feature, Acorns delivers a consistent theme of incremental contributions towards a long-term goal.
Digital Advice Review (Summer 2021 Robo Ranking)
Access to Advisors (0/5)
Acorns does not offer access to a live financial advisor for individualized advice. This application is designed for beginner investors who are just getting started. Instead of live advice, support with Acorns includes the easy-to-use interface and the education on the website to explain the fundamentals of investing.
Financial Planning (1/5)
Acorns offers a no-frills approach to financial planning. There is a basic tool that is effective for seeing the potential of contributions over the long haul. This "Your Potential" component of the site encourages weekly contributions and round-ups. However, this is about as far as it goes in terms of planning. There is no retirement calculator, multi-goal plan, incorporation of outside accounts, or any advanced tools to guide the user. This may be great for those who just want the basics, but not a fit for those looking to thoroughly plan their future.
Transparency and Conflicts (2.5/5)
Acorns does offer a detailed look at the model portfolios before investing and has plenty of FAQ pages to answer questions about their strategy. However, it does not publish the performance of their models or offer the ability to compare a user's portfolio to benchmarks.
Features and Customer Experience (3/5)
In part because of the large number of users, services like call-in centers and chat are not available for Acorns' customers. However, when it comes to features, Acorns does one of the best jobs at using fractional shares to diversify smaller clients and smart dividend reinvestment to nudge the portfolio towards its desired allocation. Additionally, Acorns has some of the unique features in terms of round-ups and promotions on the market.
Costs (5/5)
*Per $10,000 invested. This is using the $3/mo Personalized Plan fee schedule.
Acorns has very competitive fees for those with $10,000 and up. The larger the portfolio the lower the fee in terms of a percentage of assets. However, given the small account sizes of a typical Acorns investor, a fee of $3 per month can mean a 3.6% fee for an investor with $1,000.
Profiles
Tagged
Acorns
,
Robo Advisor
,
Robo Review