Merrill Edge Robo Advisor Review & Performance
Posted on November 9, 2021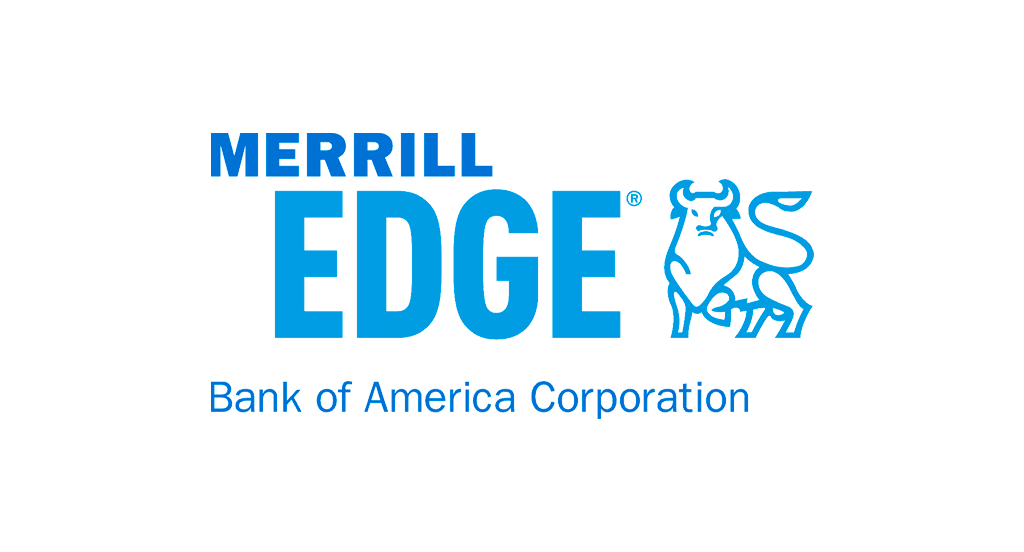 Merrill Edge is Bank of America's electronic trading platform that focuses on servicing clients with a lower investable asset base than the typical relationship with a financial advisor. In 2018, the firm was reported to have surpassed $200 billion in assets with over 2.5 million accounts, making it one of the largest digital investment platforms on the market.
Merrill Edge provides different tiers of service. It offers a self-directed tier for the DIY investor. It offers Guided Investing, which is a managed portfolio for 0.45% annually, and Guided Investing with an Advisor, which is 0.85% per annum. The self-directed tier has grown in popularity due to its inexpensive trades and research tools for those interested in being their own portfolio manager.
Pros:
Good choice for those looking for tactical adjustments and oversight by a CIO team
Backed by one of the largest names in the industry
Socially Responsible Investing (SRI) option
Cons:
The hybrid option costs 0.85%, an expensive option compared to other hybrid services
No tax-loss harvesting
Returns and Portfolio Information
Performance data for this robo advisor can be found here.
Fees, minimums, and other portfolio information can be found here.
Old school meets new school
Guided Investing is the robo advisor of Merrill Edge. This platform is a CIO-driven investment portfolio that is fit for the client's risk profile and investment goal. It is not a fully algorithmic driven portfolio like most robos, but it instead gives the CIO the ability to make tactical adjustments based on market conditions.
Still, the automatic rebalancing and digital interface are in-line with the modern robo. The digital interface includes tracking the user's goal based on their projected returns and it provides some insight as to what changes to make. Lastly, Guided Investing offers two model portfolios, an ETF portfolio with low expense ratios, and a socially responsible option for those attracted to the idea of investing conscientiously.
Digital Advice Ratings: (as of Summer 2021 Robo Ranking)
Access to Advisors (3.5/5)
Merrill Edge offers an online-only plan and an online-with-an-advisor plan. The latter includes one-on-one advice, periodic reviews, and the ability to set up the goals themselves with a live advisor. The fact that this tier is offered, allows for clients to start with the online-only model at the $1,000 minimum and move to the advisor model at a $20,000 minimum if their wealth and needs grow over time. However, please note that the live advisor option is an additional 0.40% annually.
Financial Planning (4/5)
Merrill Edge's financial planning tools are simple and useful. The interface includes the ability to set up multiple goals based on the user's need, it displays a range of outcomes, and it has the ability to take into account external investments. The retirement calculator can include Social Security, pensions, and other sources of income.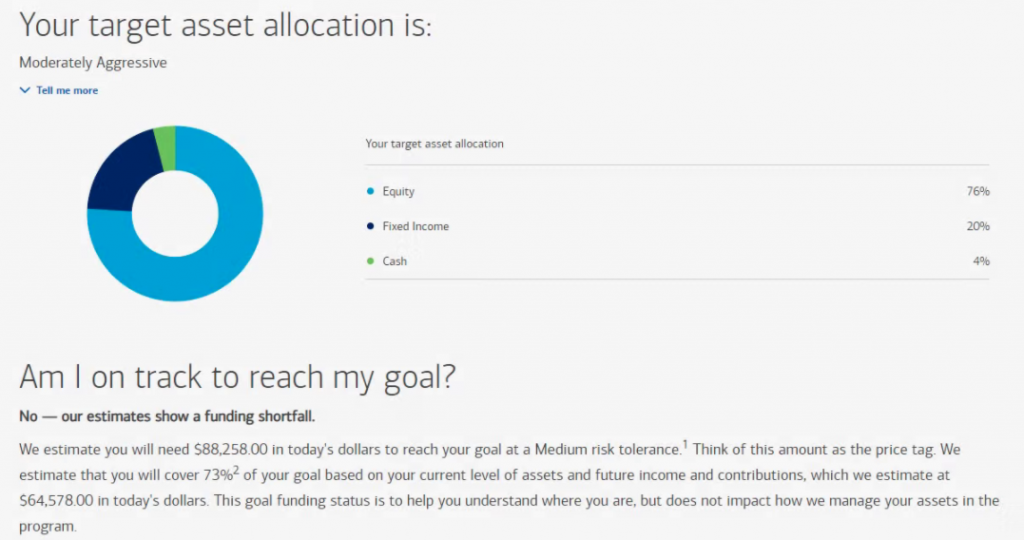 However, once the user makes the investment goal, there is limited functionality in terms of editing some of these inputs in order to influence the plan. Also, there are no extra frills. Some of the innovations we have seen in terms of sliding scales for hypothetical changes, tools that help with prioritization, and viewing a multi-goal plan all in one place are not available.
Transparency and Conflicts (4.5/5)
Merrill Edge's site has the ability to compare account performance against popular benchmarks making it easy to monitor. Merrill shares detailed information on the model portfolios before a client gets invested and it does not use proprietary funds. This helps with transparency and conflicts of interest.
Features and Customer Experience (2.5/5)
The platform's features are strong when it comes to planning and its SRI-themed portfolio but otherwise, this is a average robo when it comes to features.
Costs (3/5)
The management fee for the digital-only offering is 0.45%, while the fee for the online-with-live-advisor option is 0.85%. These are not the most competitive fees, but they are still in the mix with many of Merrill's robo and hybrid-robo competitors.
Profiles
Tagged
Active Portfolio
,
Fees
,
Merrill Edge
,
Merrill Edge Guided Investing
,
Minimum
,
SRI