SigFig Robo Advisor Review & Performance
Posted on November 9, 2021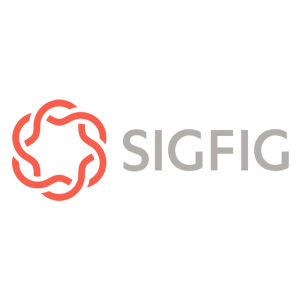 SigFig started as an offshoot of Wikinvest, a Wikipedia-style resource for investors. Launched in 2012 as a free portfolio tracking and investment advisor referral service, SigFig is now one of the original robo advisors still in operation. Between its platform and strategic partnerships with incumbent institutions such as UBS and Wells Fargo, SigFig has grown to over $1.4 billion in assets under management.
With a $2,000 account minimum and a $10,000 minimum for access to live advisors, SigFig is widely accessible to new investors and can provide live advice at a low minimum with an affordable fee. SigFig only charges 0.25% annually and there is no management fee on the first $10,000 invested.
But even at its lower tier, SigFig offers customers strong digital tools. Its built-in retirement planner allows users to adjust retirement and investing variables, such as where a user will retire, standard of living in retirement, risk profile of the user's investment strategy, life expectancy, and more. SigFig also offers several unique features.
Users can link external brokerage accounts and SigFig will analyze the portfolio and flag issues, such as high fees and improper diversification across and within asset types. At its premium level, SigFig is one of the only providers that flexibly handles unrealized taxable gains on securities transferred in from an outside account.
Pros:
Aggregation of all outside accounts
Access to advisor with just $2,000 minimum
Robust retirement planning tools
Cons:
Only retirement goal planning
No fractional share investing
Returns and Portfolio Information
Performance data for this robo advisor can be found here.
Fees, minimums, and other portfolio information can be found here.
Digital Advice Ratings: (Summer 2021 Robo Ranking)

Access to Advisors (3.5/5)
SigFig clients have access to a financial advisor at all service levels. With a minimum account size of $2,000, this can be a great resource for investors who do not meet traditional wealth management minimums. However, clients do not have access to a dedicated advisor and advisors are not required to hold a CFP or other similar designation
Financial Planning (3.5/5)
SigFig has a great online retirement planning tool that allows users to customize assumptions and factors in assets held in outside accounts. The planning tool provides what-if scenarios and helps determine a sustainable spending amount in retirement. Clients can include an estimate of Social Security benefits in retirement. However, the planning tool does not factor in additional retirement (i.e. pension) income.
Transparency and Conflicts (4/5)
SigFig enables customers to easily compare their portfolio performance to that of various traditional benchmarks. It provides both white papers detailing investment strategy and the detailed historical performance of its models. SigFig also shares portfolio models before a customer opens an account. It does not invest in any proprietary products.
Features and Customer Experience (2.5/5)
SigFig falls somewhat flat in terms of additional features. It does not have a cash management product, invest using fractional shares, and it does not immediately reinvest its dividends like other providers. It does provide auto-rebalancing and tax loss harvesting but not provide tax-efficient asset allocation strategies or flexibility around concentrated positions and unrealized gains. Users can aggregate outside accounts for a holistic financial picture. Customers are easily able to access their investments through an app, chat feature, and easy access to the website.
Costs (4/5)
SigFig stands out as one of the lowest-cost options, especially when considering that it provides live advice to any client with over $2,000 in managed assets. SigFig is currently running a promotion where the first $10,000 is managed free. With a total cost of $32 per $1,000 invested, SigFig is in line with other low-cost digital advice providers.
Profiles
Tagged
AUM
,
Digital Advice
,
Fees
,
Financial Planning
,
Minimum
,
Performance
,
Robo Advisor
,
Robo Ranking
,
Robo Review
,
SigFig
,
UBS
,
Wells Fargo