SoFi Robo Advisor Review & Performance
Posted on November 8, 2021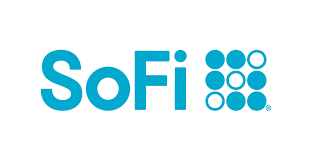 Originally a consumer lending platform, SoFi has since expanded to offer investment management services. Although it is significantly smaller than SoFi's lending platform, SoFi Invest has attracted over $100 million in assets under management.
SoFi has also introduced four proprietary ETFs, two of which are included in their SoFi Invest portfolios. SoFi has recently partnered with two fintech insurance firms to offer homeowners, renters, and auto insurance. Additionally, SoFi offers its customers a zero-commission, self-directed trading platform.
SoFi Invest is a compelling offering for the cost-conscious or first-time investor, regardless of account size. SoFi also offers a free checking and high-interest savings account through SoFi Money and free budget tracking and planning with SoFi Relay. With its wide breadth of financial services offered, SoFi is positioning itself as a comprehensive provider for all of its users' financial needs.
Pros
Zero investment management fees
Additional financial services offered by SoFi
Access to advisors at all service levels
Cons
Weak online planning tools
No performance benchmarks
Returns and Portfolio Information
Performance data for this robo advisor can be found here.
Fees, minimums, and other portfolio information can be found here.
Digital Advice Ratings: (Summer 2021 Robo Ranking)
Access to Advisors (4/5)
With no minimum investment and access to live advisors, SoFi is a great option for cost-conscious investors. Advisors are not required to hold a CFP or other relevant professional designation and clients are unable to work with a dedicated advisor. If clients are looking for more tailored or complex advice, they may want to look elsewhere for a digital advice product
Financial Planning (3.5/5)
SoFi scores average in regards to financial planning tools made available online. While clients are able to model a single goal plan, they are unable to model "what if" scenarios or receive help determining how much to spend during retirement. However, the access to life financial advice makes it so an investor has access to a variety of planning expertise.
Transparency and Conflicts (2.5/5)
SoFi ranks comparatively low in terms of transparency, as they do not provide access to both traditional or blended benchmarks to assess performance. They do provide white papers detailing investment strategy. However, they do not detail the performance of their models online. Portfolio models are made available before account opening, based on the planning goal and results of the risk tolerance questionnaire.
They lose points for conflict of interest as they invest their portfolio in proprietary funds, which has caused taxable gains for clients, as detailed in our previous blog post. They have since paid investors back for their questionable trades
Features & Customer Experience (3/5)
SoFi is rated above average in regards to features and customer experience. They offer a range of financial services in addition to investment management, all on one integrated platform. In addition to a high-yield cash account, they provide smart dividend reinvestment and offer tax-loss harvesting. When assessing customer experience, they do have a mobile app and educational material available for those interested in financial planning and investment topics. They also provide the ability to include outside accounts for a holistic financial picture.
Costs (5/5)
With no minimum and no management fee, SoFi is a great option for the cost-conscious investor. While clients will not receive the white-glove service available at other digital advice offerings, SoFi is a great introduction to wealth management for those who may not require advanced assistance.

Profiles
Tagged
AUM
,
Digital Advice
,
Fees
,
Financial Planning
,
Minimum
,
Performance
,
Robo Advisor
,
Robo Ranking
,
Robo Review
,
SoFi
,
SoFi Invest