Vanguard Personal Advisor Services Review & Performance
Posted on November 9, 2021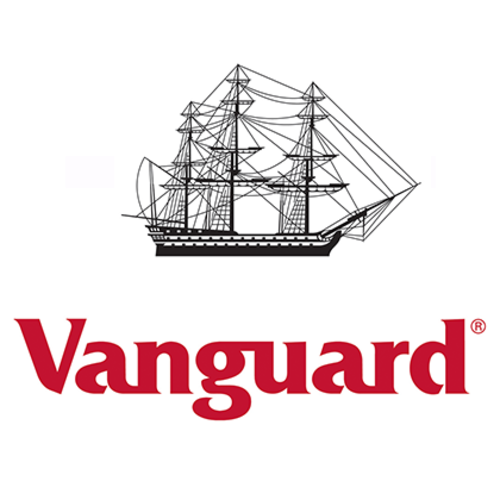 With over $200 billion in assets under management, Vanguard's Personal Advisor Services is the largest direct-to-consumer robo advisor. Vanguard offers a compelling robo with low fees and strong access to live advisors. In our most recent Robo Ranking, Vanguard's Personal Advisor Services was ranked the Best Robo for Complex Financial Planning Needs.
Vanguard's Personal Advisor Services includes planning with a live advisor for just a 0.30%. Working with an advisor, users can plan for multiple long-term investment goals and receive a comprehensive illustration of their planning services. Vanguard's minimum of $50,000 is higher than those of its competitors, but it provides significant value to its customers. Vanguard undercuts most competitors when comparing service models that provide access to live advisors.
Vanguard's simple portfolio, which is constructed of just a few ETFs in our account, is a reflection of its passive, low-cost indexing approach. This strategy has delivered consistent performance and helped Vanguard perform well in our ranking.
Pros:
Access to live advisors at a low cost
Supported by industry-leading firm Vanguard
Flexibility around unrealized taxable gains and concentrated positions
Cons:
High minimum investment at $50,000
No automatic tax loss harvesting
Returns and Portfolio Information
Performance data for this robo advisor can be found here.
Fees, minimums, and other portfolio information can be found here.
Digital Advice Ratings: (2021 Summer Robo Ranking)
Access to Advisors (3/5)
Due to its position as one of the largest asset managers in the world, Vanguard can build comprehensive plans with live advice for all of its robo clients for a low fee of 0.30%, a fairly sizable discount compared to similar offerings that offer live advice. Additionally, PAS clients with more than $500k in assets are paired with a dedicated advisor, as opposed to working with a different advisor every time. The one shortcoming in regards to Vanguard's access to live advisors is that the investment minimum is high at $50,000.
Financial Planning (4.5/5)
At Vanguard, all planning centers around the direct client-advisor relationship. Working with an advisor, users can plan for multiple long-term investment goals and receive a complete illustration of their financial lives. Given that investors work consistently with the same advisor, that advisor can provide a more personalized plan and better understand a customer's situation. However, Vanguard does lack the sophisticated digital tools that other more technologically nimble firms provide.
Transparency and Conflicts (1.5/5)
Vanguard had one of the lowest transparency scores in our rankings. It does not make the historical performance of its models public. Nor does it allow investors to see the holdings of a portfolio before it is opened. Lastly, Vanguard uses all proprietary funds in its portfolios. However, this did not impact its rating too heavily since Vanguard funds charge some of the lowest fees in the industry.
Features and Customer Experience (3/5)
Vanguard lags behind some competitors in regards to the various features and technologies available on its platform. It keeps clients fully invested (no cash allocation) and its fixed-income holdings are held entirely tax-advantaged municipal bonds. Because Vanguard relies more on human advisors, it is more possible to receive a customized portfolio for clients with unique situations. Vanguard does not, however, offer automated tax-loss harvesting or any themed (SRI, active, etc) portfolios.
Costs (annually) (4.5/5)
Vanguard Personal Advisor Services continues to impress with a hybrid-advisor offering for just 0.30% in management fees. When compared to a traditional financial advisor, which tends to cost roughly 1%, this is a great choice for many investors that can meet the $50,000 minimum.
Profiles
Tagged
Fees
,
Financial Planning
,
Minimum
,
Performance
,
Robo Ranking
,
Robo Review
,
Tax Loss Harvesting
,
Vanguard