Featured Stories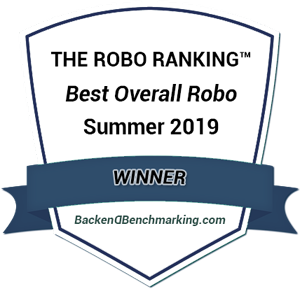 Posted on September 5, 2019
Winner: Fidelity Go
Runner-Up: Vanguard Personal Advisor Services
Honorable Mention: SigFig
Read More…
---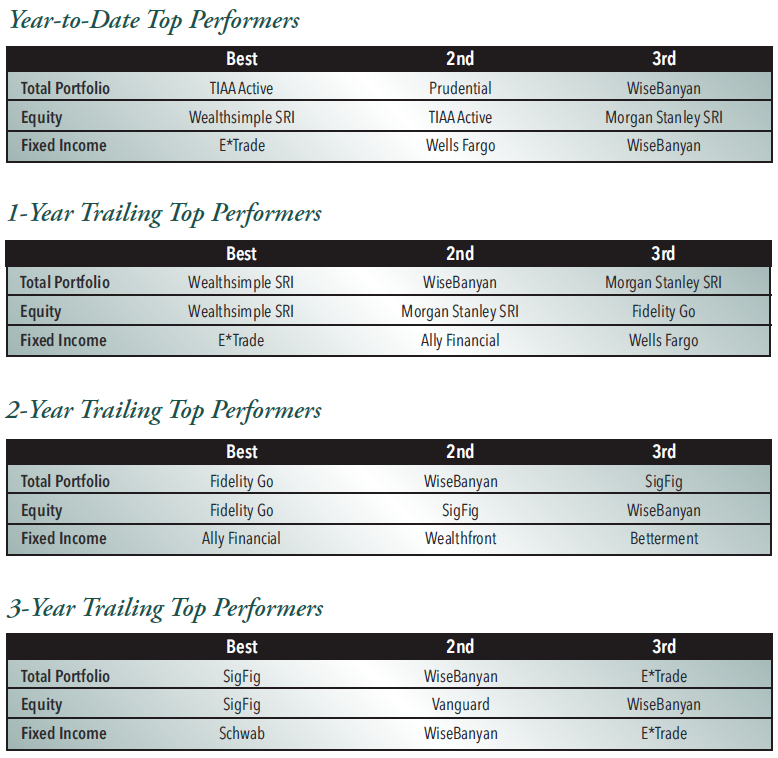 Posted on September 4, 2019
After faltering at the end of last year, U.S. and global markets have returned to a period of strong growth in 2019, with the S&P 500 returning 4.30% in the second quarter. While this was considerably less than the first quarter's return of 13.65%, due largely in part to markets rebounding sharply following a December selloff, the combined return marks the best first half-year performance for domestic markets since 1997. Many trends from the first quarter continued through the second quarter, as mid-cap continued its outperformance and growth once again outperformed value. Growth has experienced a multi-year dominance, outperforming value YTD, as well as over the trailing one-, two-, and three-year periods.
Read More…
---
Posted on September 13, 2019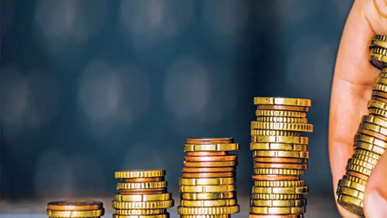 Winner: Betterment
Runner-Up: SoFi
Betterment wins the award for Best Robo for First-Time Investors. With no investment minimum and a 0.25% annual fee, their digital-only product is a strong choice for first-time investors. Betterment's single-goal financial planning tools make it easy for first-time investors to plan for future financial success. In addition, Betterment offers various financial planning packages that provide personal consultations with a financial planner on an as-needed basis, so users only have to pay for personalized professional help as they see fit. It is important to recognize that as a client's assets grow, so do their financial planning and management needs. Betterment's tiered service model is very attractive since an investor can always upgrade to the premium service levels as their needs grow, without having to change advisors. Betterment users can also open savings and checkings accounts with Betterment Everyday. Deposits in the savings account earn 2.39% and are FDIC insured up to $1M.
Read More…